A Mother's "Dilemma" and School Segregation
by Bianca Licata
First in a five-part series.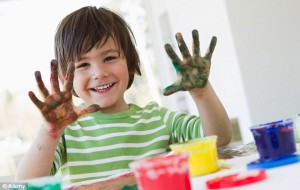 With only three weeks left in the school year, and two weeks left of my student teaching, my mentor teacher—"Ms. Jones"—had just finished organizing all of her students' files, making notes about their proclivity toward one subject or another, and their general behavior changes throughout the year.  She was packed and ready to exit her room of thirty years for retirement.  But one mother—"Ann"—was still concerned that her son—"Greg"—be tested for a learning disability.
Greg had all the trappings of someone geared toward success: He lived with two supportive parents in a middle class neighborhood, participated in boy scouts and swimming, and spoke quickly and deftly about his interests, both academic and extracurricular.  However, Greg struggled with writing to a point where his work was indistinguishable from that of an early stage English Language Learner.  Greg had also suffered extreme anxiety in the year prior around attending school; he had often spent an hour outside of his classroom with his mother comforting him before entering class.  Yet, Greg had not been tested for any learning disability or need, though this year he acquired support (not in the form of an Individualized Education Program (IEP)) for improving his spoken r-controlled vowels.
Of course, any educator would wonder why Greg hadn't been tested sooner, hadn't questioned a connection between his speech, his anxiety, and his writing.  When Ann approached Ms. Jones and asked if he could be tested, I learned why Greg had not been receiving the aid he needed: "He's really having a hard time. Is there any way you can test him just to see what we can do for him, but not with the IEP?"
Not with the IEP?  I was shocked: Without an Individualized Education Program, Greg would not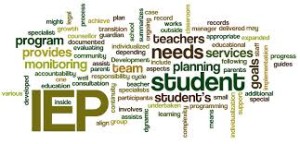 necessarily be guaranteed the specialized support he needed to improve his writing skills and succeed in school.
I later learned his mother's reasoning: Ann wanted Greg to go to Willowside Middle School, a charter school that does not accept students with IEPs.  However, Greg was first on the waiting list; this meant that if he did not make it into Willowside, he would have to continue on to the sixth grade at his current school, where he could receive additional support through an IEP.  Unfortunately for Greg, this was not a new dilemma: His mother had wanted him to go to Willowside Middle School for a very long time.  When Greg first showed signs of struggle in second grade, then third, then fourth, his mother had refused to pursue an IEP despite the urgings of his teachers.  Now in the fifth grade, Greg was at least two grade levels below average in English Language Arts.
"I know it may not be the best thing for him now, but I really want him to go to Willowside," Ann told Ms. Jones.
"Well Ann, it's like I've told you before. There's only so much I can do here. It's great that we can at least get him into speech. But you're the parent.  It's up to you."
When Ann left the room, I asked Ms. Jones why Ann wanted Greg to go to Willowside despite the negative effects her dream has had on his learning over the past several years.  As she wiped the students' desks down, she sighed and said simply, "It's where all the white kids go after fifth."  I asked Ms. Jones why, to which she gave a very straight-forward response: Many white parents think that all Hispanic students are English Language Learners still trying to catch up to grade level, and that therefore the education provided by a school heavily populated with Hispanic students will not further their child's learning but, rather, hold them back.
In addition, Mr. Jones explained, many white parents think that Hispanic and black communities—including the schools that serve them—are dangerous, and therefore fear the safety of their children.  For these reasons, she told me, as soon as the white parents can place their students in a "white" school—usually a private or charter—they do.  "But they didn't before," she said. "This used to be an all white school."
Ann's reluctance to test her child raised several questions. First, it seems astounding that in 2014, in a supposedly liberal county, white parents would 1) actively segregate their white children from children of color, and 2) actually place their students in schools based on racist preconceptions of Hispanic student performance.  However, if this claim, made by Ms. Jones, is true, then the logical next question is why.  Aside from a long and harried history of racial tensions between Whites and Hispanics, what claims have been made, what policies have been passed, to influence this mode of thinking, and who has made such claims?  Why have these claims and policies been made?  And finally, how can we as educators address the growing problem of segregation—if it does so exist—in Sonoma County, a region where the two largest ethnic groups are White and Hispanic1.   I'll explore these questions further as this series continues.
————————–
For the complete series:
Part One: A Mother's "Dilemma" and School Segregation
Part Two: Teaching English Language Learners: History and Tensions
Part Three: Current Struggles for English Language Learners
Part Four:  No Child Left Behind Damages English Language Learners Programs
Part Five:  White/Hispanic Segregation in Sonoma County Schools
————————–
1. "Glossary of Terms." – Student & School Data Reports (CA Dept of Education). N.p., n.d. Web. 1 June 2014. <http://www.cde.ca.gov/ds/sd/cb/glossary.asp>.