Talking and Listening At The Same Time (About Race)
Event by Nina Galin and James Marchbanks
Sunday April 14, 2:00 p.m.
Arlene Francis Center for Art, Spirit and Politics
99 Sixth St. Santa Rosa CA (near Railroad Square)
Admission by donation. No one turned away for lack of funds.
Both curiosity and a desire to be supportive drew me to attend what turned out to be an intimate evening with the two performers, talking and listening and also moving together, and about 10 observers. The performers identified themselves during the performance as black and white. After the performance the observers were invited to comment and critique. A major theme paralleled my own reaction: the performance itself demonstrated white privilege in that the white performer set the context and introduced the work, spoke louder and was more easily heard during the talking/listening, and facilitated the after performance comments and made many comments of her own.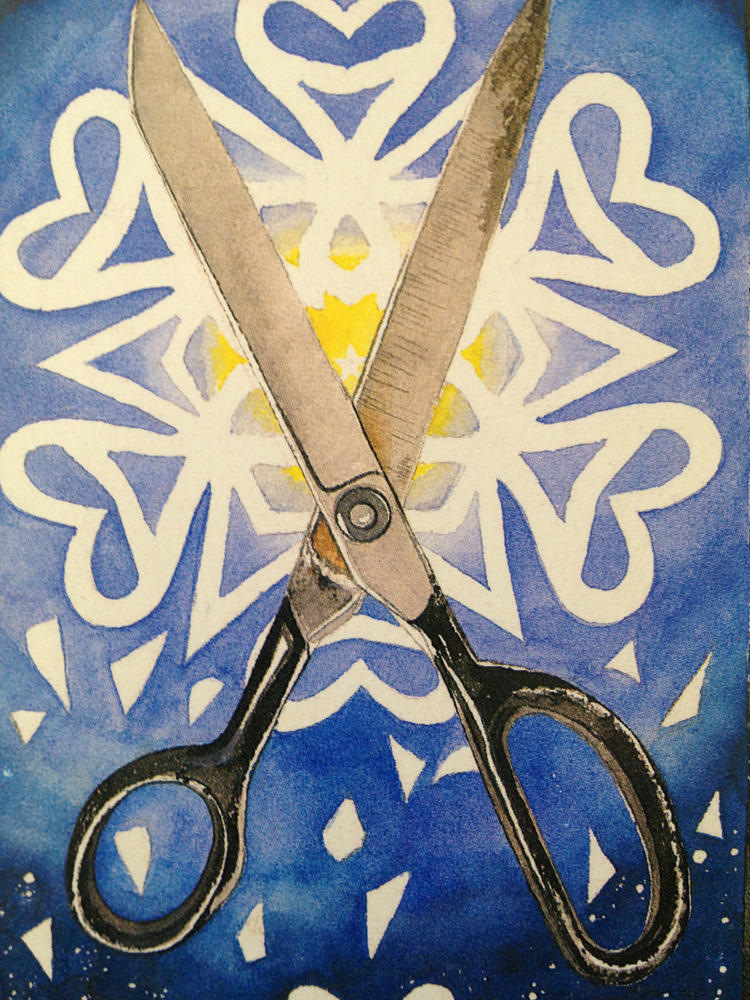 As I listened to the performance I was highly aware that the audience appeared white, leaving only the one black man as a person of color in the room. I kept wondering how that would affect what he had to say. This observation was reinforced when the white performer invited comments, having us pull chairs close together, as she commented on feeling safe in the space. I did share these thoughts when my turn in the circle came along.
Now I find myself wanting to write about the experience in terms of my own self consciousness during the event. Because the comments were on a very personal theatrical performance and the actors were present I felt constrained in bringing up anything that might be hurtful. But how can white folks really discuss race without jumping into uncomfortable areas? How to be supportive of efforts to bring attention to white privilege and open up to thinking about race while at the same time criticizing the specific means used to do this?  I found the format of the performance, as someone commented after, to illustrate the ways in which white and black people talk past and over and around each other without ever really connecting.
Near the end of the comments, I was asked to talk about what I teach, didn't I teach about race? This made me uncomfortable as I felt I was being identified as an "expert." Another challenging moment as a white racial ally! I said that it didn't matter what I was teaching, I always tried to make it clear that in everything I taught I was a white teacher and being conscious of that, being conscious of how my whiteness affected my life experiences and the messages I had received, was something I tried to keep present all the time. That I encouraged my white students to try and do the same. Perhaps attention to this would have allowed for a more fruitful discussion after the performance. As a white person, what in the performance supported your view of yourself in regard to race? What challenged ideas you held about yourself as a white person?
– Judy Helfand