Intersexions: Disability, Race, Gender & the Power of Sex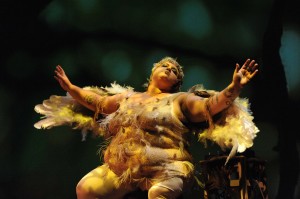 Nomy Lamm, from the S.F. Performance Group, Sins Invalid, will offer a workshop
Friday
January 30
6:30-8:30 pm
Unitarian Universalist Fellowship Hall, Board Rm
547 Mendocino Ave., Santa Rosa
No scents please
Nomy Lamm presents a workshop on applying social justice principles to analysis and action around disability, race, gender, and sexuality. In our social justice work how can we represent all of our communities and challenge dominant misperceptions about people with disabilities? Nomy is a member of Sins Invalid, a disability justice-based performance project centering disabled artists of color and queer/ gender non-conforming disabled artists.
Sins Invalid celebrates the embodied humanity of disabled people, and understands all bodies live in a multitude of very real social, political, economic and cultural contexts.  Sins Invalids defines disability broadly to include people with physical impairments, people who belong to a sensory minority, people with emotional disabilities, people with cognitive challenges, and those with chronic/severe illness.
As an organization Sins Invalid recognizes that we will be liberated as whole beings ­as disabled /as queer/as brown/as black/as genderqueer/as female- or male-bodied ­ as we are far greater whole than partitioned.  Our allies emerge from many communities and demographic identity alone does not determine one's commitment to liberation.
On the Sins Invalid blog you will find one of the best statements on police violence we have read. For example:
We do not see training as a viable solution, since it leaves intact the fundamental belief of the police that their purpose is to "control the situation."  As people with disabilities, our bodies and minds are not controllable and cannot always comply — this must be understood.  Our bodies and minds are not criminal.  We are unique and we celebrate our complexities.  (Sins Invalid, http://sinsinvalid.org/blog/)
Sponsored by Sonoma County Racial Justice Allies
For information and Access needs:
RacialJusticeAllies@gmail.com
or call Adrienne (707) 795-2890