"13th" The 13th Amendment & Today's Prisons
T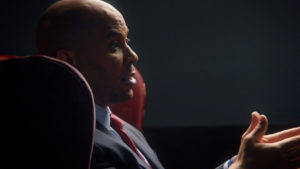 hanks to all the people who attended our screening of 13th, a documentary directed by Ava DuVernay which featured Jelani Cobb, Angela Davis, Michelle Alexander, Malkia Cyril, Bryan Stevenson, Van Jones, Henry Louis Gates Jr., and James Kilgore.
We had a packed house (maybe 35-40 people?) followed by a lively discussion afterwards.
The guide, from Education for Justice, a project of Center of Concern, gave us direction for thinking about and examining our emotional response to the film.  Click on the link in the previous sentence to read it for yourself.
Thanks to the Peace and Justice Center for the use of their building and screen.  Thanks to Wendy Millstine & Nikki Pyle for taking the lead on the event and facilitating the discussion.