by Wendy Millstine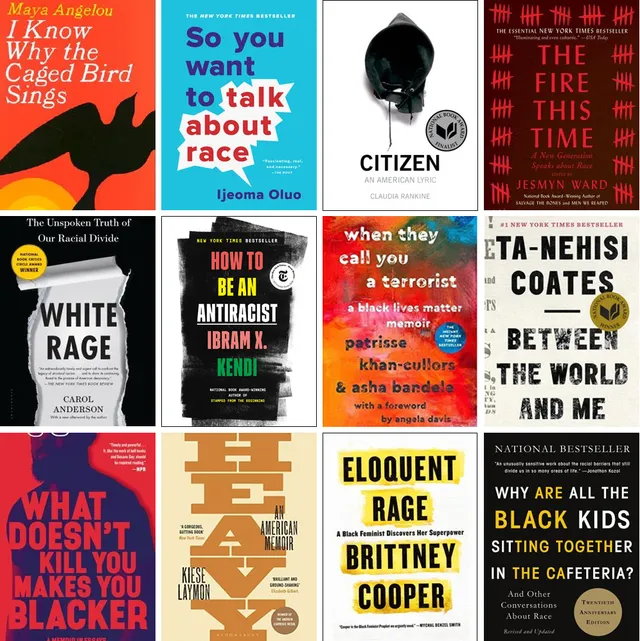 I come from a long line of excellent storytellers in my family, so books and writers have always been a passion for me, since I was very young. By the time I reached high school, I became most attracted to dissident writers or stories that offered warnings about the future if we didn't pay attention to systems of power. Some of the books that I read back in the early 80s included:
Aldous Huxley's Brave New World
George Orwell's 1984 and Animal Farm
Jonathan Swift's A Modest Proposal
Joseph Keller's Catch-22
The Autobiography of Malcolm X: As Told to Alex Haley
I was exposed to a lot of white male writers, and yet that was the patriarchal standard for that time in my high school in southern California. When I got out college, I finally sought out women writers like:
Alice Walker's The Color Purple
Assata Shakur's Autobiography
Emma Goldman's Living My Life
Bell Hooks' Ain't I A Woman
Soon after, I learned about writers around the world who had been censored, exiled, or killed for their words. It started with an edited book titled, They Shoot Writers, Don't They?  and an organization called Index on Censorship that campaigns for freedom of expression. I learned about Index on Censorship from my local radio station KPFA 94.1 in Berkeley. Here's just a few writers that revolutionized my mind:
Paulo Freire (Brazilian) – Pedagogy of the Oppressed
Kurt Vonnegut (American) – Slaughterhouse Five
Sipho Sepamla (South African) poetry (Stop the Lie)
Ariel Dorfman (Chilean) poetry (Last Will & Testament)
Ngũgĩ wa Thiong'o (Kenyan) – Detained: A Writer's Prison Diary
I also learned about political writers, activists, and movers and shakers on the frontlines of justice, such as:
Rachel Carson's Silent Spring (which launched the environmental movement)
Roxanne Dunbar-Ortiz's Outlaw Woman: A Memoir of the War Years, 1960–1975
Angela Davis's Women, Race & Class
Michele Alexander's The New Jim Crow
Then I went through the worst heartache of my life, and sought out writers and poets who would understand my pain, my grief, my loss, like these did:
Marge Piercy's poetry (The Moon is Always Female)
June Jordan's poetry
Anne Sexton's poetry
Alice Walker's poetry
Nikki Giovanni's poetry
Later, I become more shaped and influenced by queer and gender non-conforming writers, like:
Kate Bornstein's Gender Outlaw: On Men, Women and the Rest of Us
Dean Att's The Black Flamingo
T Cooper's Real Man Adventures
Thomas Page McBee's Man Alive: A True Story of Violence, Forgiveness and Becoming a Man
Morty Diamond's Trans/Love: Radical Sex, Love & Relationships Beyond the Gender Binary
Thea Hillman's Intersex (For Lack of a Better Word)
Leslie Feinberg's Stone Butch Blues: A Novel
After the murder of George Floyd and the countless murdered Black bodies that lined America's streets and piled up in our hearts, I determinedly read mostly Black writers:
Ijeoma Oluo's So You Want to Talk about Race
Ta-Nehisi Coates' Between the World & Me
Ibram X. Kendi's Stamped from the Beginning: The Definitive History of Racist Ideas in America
James Baldwin's Giovanni's Room
Chimamanda Ngozi Adichie's Americanah
As well as countless Black memoirs:
Tarana Burke's Unbound
Kiese Laymon's Heavy: An American Memoir
Gina Yashere's Cack-Handed: A Memoir
Brian Broome's Punch Me Up to the Gods
Rebecca Carroll's Surviving the White Gaze
Brittney Cooper's Eloquent Rage: A Black Feminist Discovers Her Superpower
Cupcake Brown's A Piece of Cake
To be truthful, I don't exactly know the point of this blog piece, except to share my list of transformational books that have changed my life, broadened my mind, broken open my heart, and revolutionized my perspective. Words matter. Life experiences beyond what you know matter. If you can't afford to buy a book, get over to the library. Free library audio books accompany me on my daily drives. The point is that broadening your understanding of different life experiences of marginalized writers and communities is a good first step in your work to adopt antiracist identities.